200m China Portable Professional Water Well Drilling Rig Machine for Sale
Product description:
Yugong multi-purpose deep water well drilling rig is our independent research and development products. Adopting newest model & advanced hydro technology, our water well drilling machine are mainly used for well drilling in resource exploration hydrology wells, civil use water well, agriculture irrigation project, and can also be used for coal-mine gas exploitation, coalbed methane, shallow layer of shale gas, terrestrial heat, or salvage work.
Made from high quality materials, with fashion and compact design, that keeps our drilling rigs more efficiency and with low failure rate, more economic and durable, and with a high comprehensive cost performance. Our water drilling rigs have received the real market validation as the majority of our customer's positive feedback.
Features:
Light weight, energy saving

Patented product, unique design and simple drilling structure

Easy to transport and can learn how to handle the machine in short time

Can drill through hard stratum, unless thick rock layer

Assure easily operation and long time service life

One person operation, reduce the labor intensity

High efficiency and work fast
Technical Parameters Of Water Well Drilling Rig:
| | | | | | | |
| --- | --- | --- | --- | --- | --- | --- |
| Model | YG-130 | YG-200 | YG-300 | YG-300A | YG-400 | YG-600 |
| Weight(Ton) | 3 | 5.5 | 9 | 7 | 10 | 12 |
| Drilling Diameter(mm) | 100~219 | 140~305 | 140~325 | 140~325 | 140~350 | 140~350 |
| Drilling Depth(mm) | 130 | 200 | 300 | 260 | 400 | 600 |
| Walking Speed(Km/h) | 0.8 | 2.5 | 2.5 | 2.5 | 2.5 | 2.5 |
| Climbing Angles | 30 | 30 | 30 | 30 | 30 | 30 |
| Power(Kw) | 32 | 65 | 84 | 75.8 | 95 | 115 |
| Pressure(MPa) | 1.45~2.5 | 1.7~3.0 | 1.7~3.3 | 1.7~3.0 | 1.7~3.5 | 1.7~3.5 |
| Air Consumption(m³/Min) | 15~29 | 17~30 | 17~35 | 17~35 | 17~35 | 17~35 |
| Drilling Pipe Diameter(mm) | 76/89 | 76/89/102 | 89/102 | 76/89/102 | 76/89/102 | 76/89/102 |
| Drilling Pipe Length(M) | 1/1.5 | 1.5/2.0/3.0 | 1.5/2.0/3.0 | 1.5/2.0/3.0 | 1.5/2.0/3.0 | 1.5/2.0/3.0 |
| Rig Lifting Force(T) | 5 | 18 | 28 | 24 | 24 | 30 |
| Swing Speed(Rpm) | 40~65 | 50~70 | 55~115 | 40~70 | 45~115 | 45~115 |
| Swing Torque(N. M) | 2600~4000 | 5000~6500 | 7200~9500 | 7000~9000 | 8500~10000 | 8500~10500 |
| Dimension | 4000*1450*2050 | 3800*1700*2350 | 5500*1950*2780 | 4100*1900*2600 | 5200*2000*2780 | 5400*2100*2850 |
Product Details: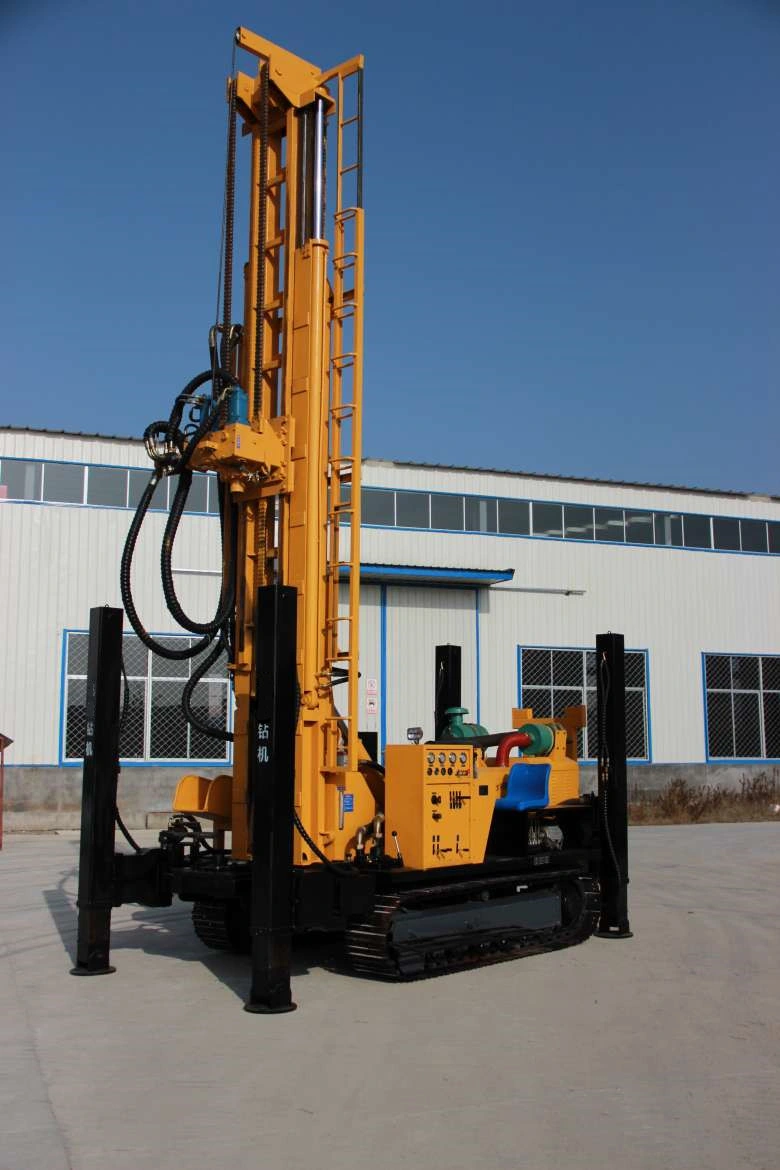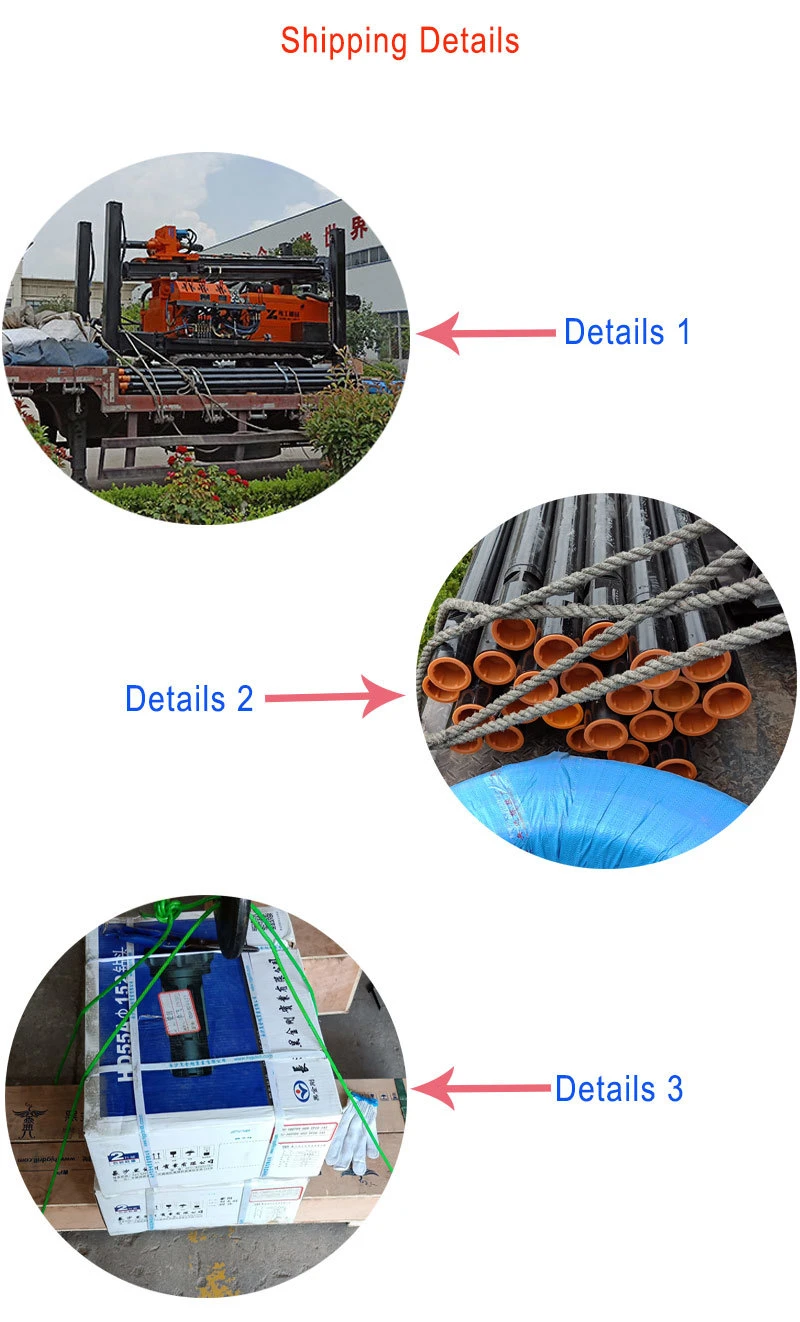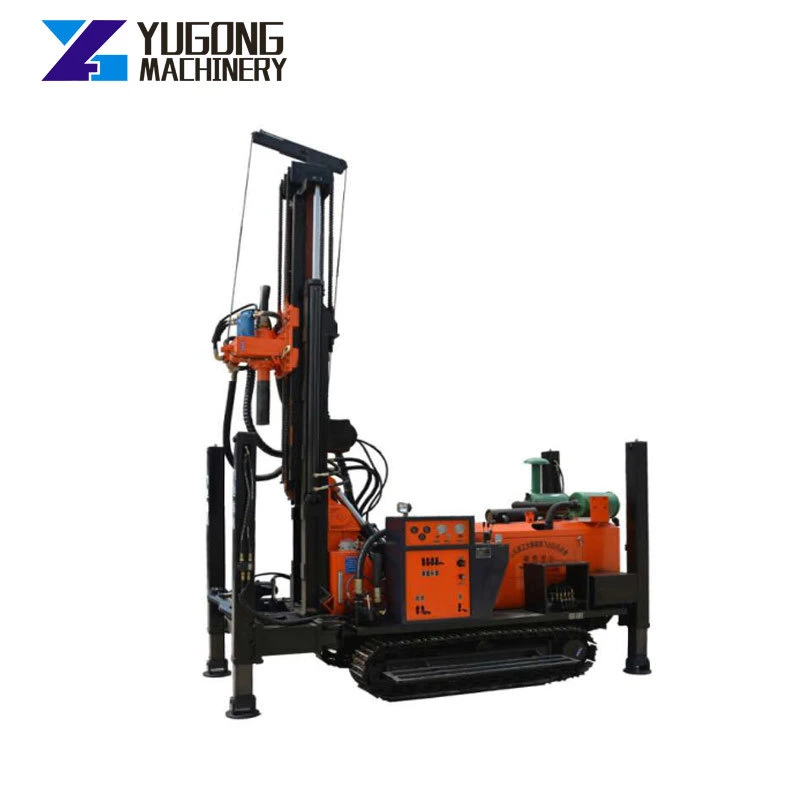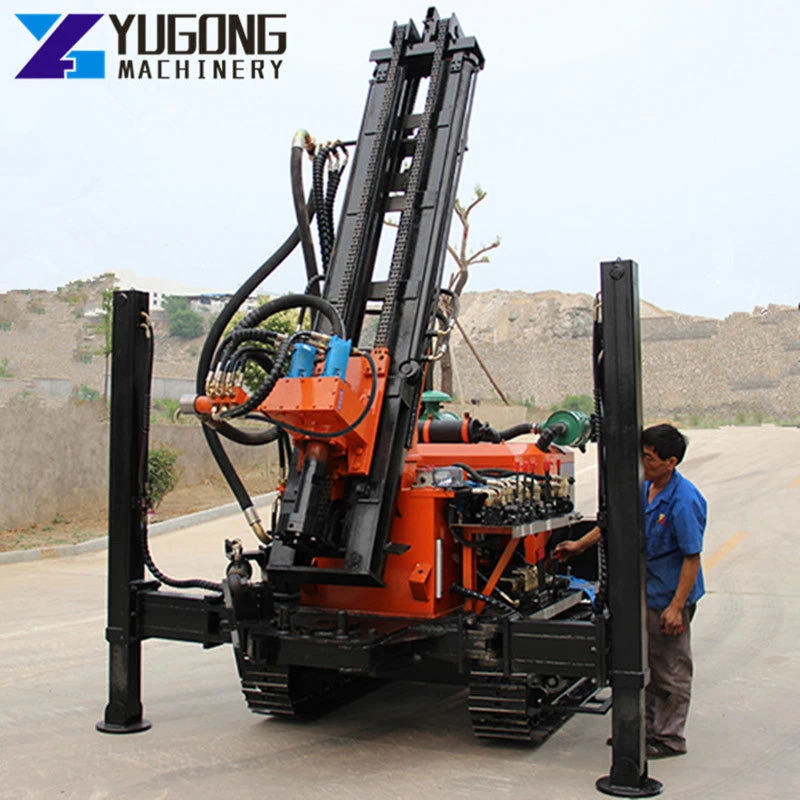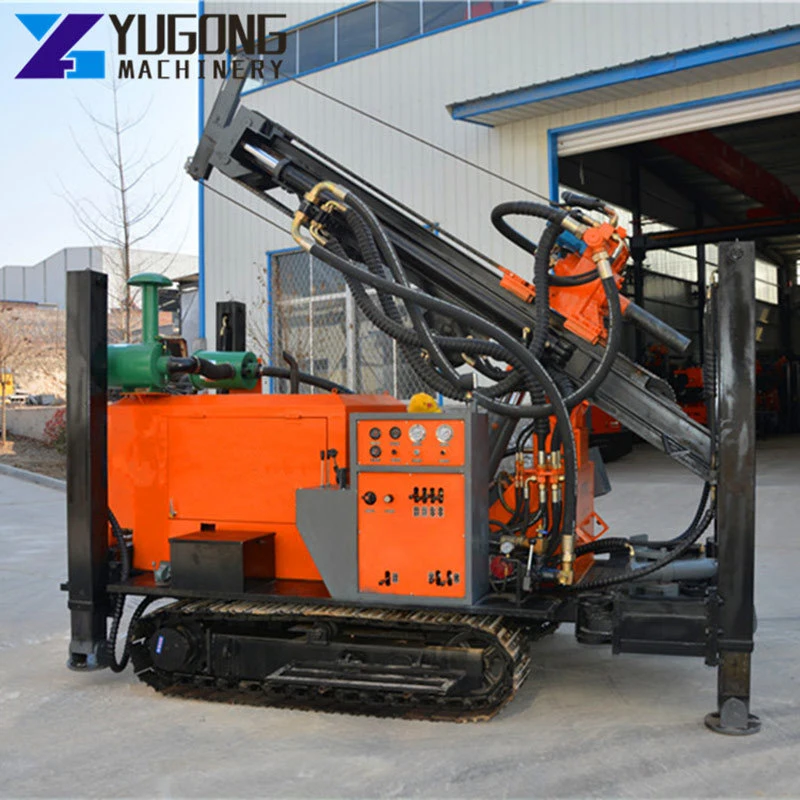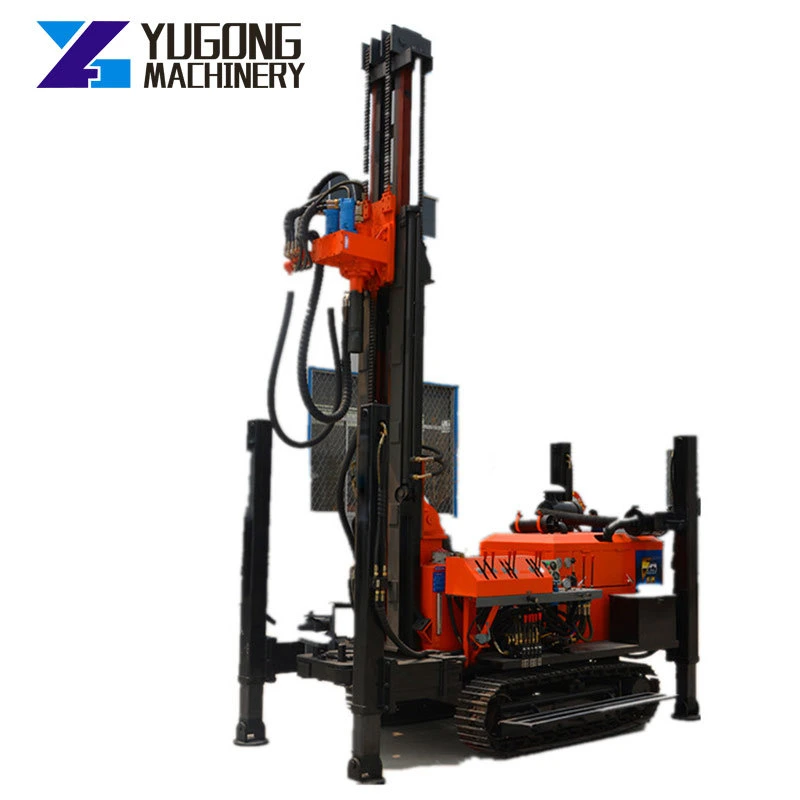 Packing&Delivery: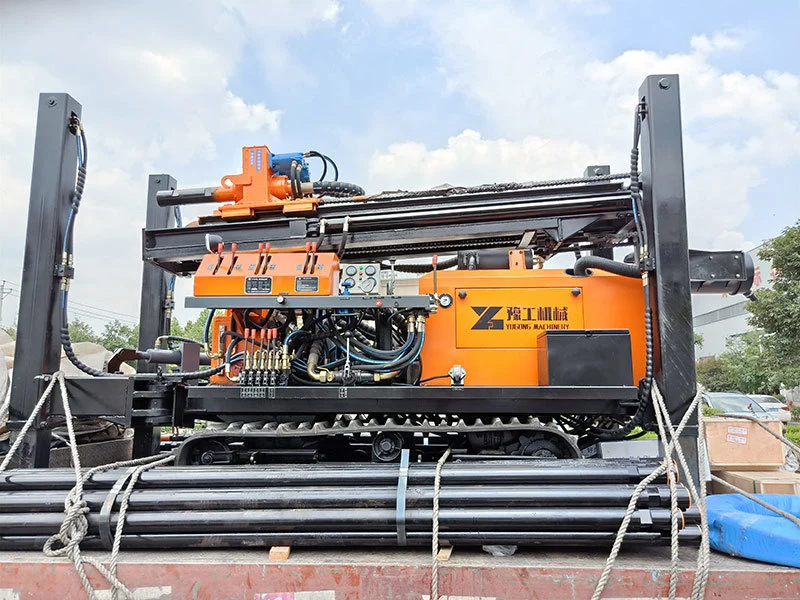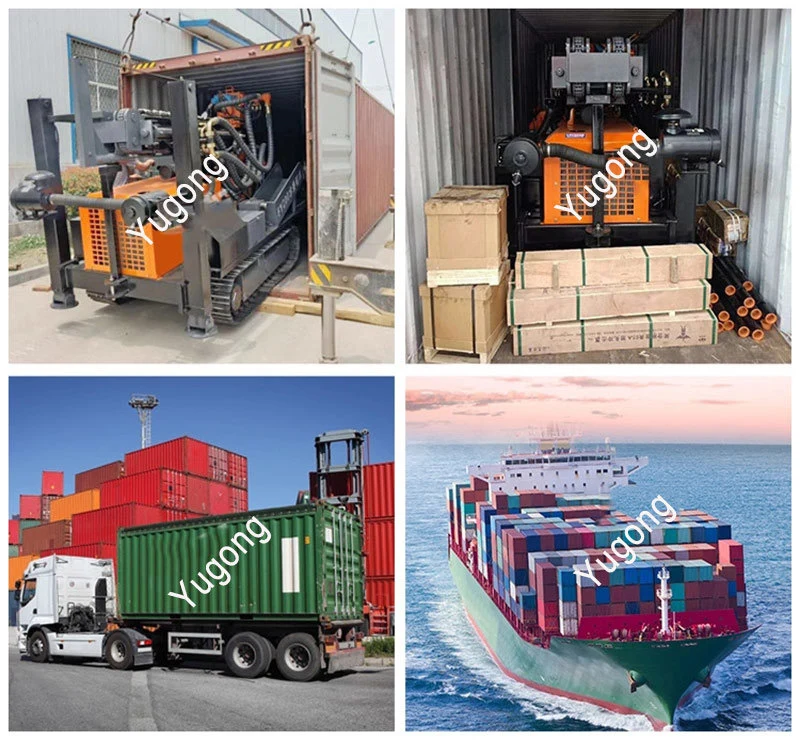 Office&Team: