Drilling Rig Machine SR235C10 Rotary Drilling Rig

High drilling capacity
13-15m friction Kelly, 12-15m interlocking Kelly made of high strength steel tubes are available; Maximum output torque reaches 235kN.m, the maximum pile depth is 68m down, maximum pile diameter is 2000mm.
Isuzu engine with rated power of 257kW@2000rpm, six gears control provides strong power to the machine, improving the drilling capacity.
New design of main winch delivers faster line speed of 70m/min, bigger lifting power with 250kN line pull.
Safe and reliable
The 5th generation rotary drive adopts multi-gear control, self-adaptive techniques, and double buffering system which can increase drilling efficiency and safety.
ADMS intelligent operation system, advanced hydraulic system and heavy wide chassis ensure efficient, safe and stable operation.
Advanced welding robots, CNC automatic cutting machines ensure high precision and quality of the core components.
Easy to transport and operate
Compact in transport height and weight, the drilling rig is easy to transport in cities.
The tailored chassis with larger spaces for pumps and valves is for easy maintenance during work.
Spacious cab with panorama sunroof is designed to give the operator a comfortable environment and wide visibility.

| | |
| --- | --- |
| Overall height | 22870mm |
| Operating weight | 85,000kg |
| Max. pile diameter | 2000mm |
| Max. pile depth(friction Kelly/inter-locking Kelly) | 68/54m |
| Max. output torque | 235kN.m |

Main performances
Overall height
22,870 mm
Operating weight
85 t
Max. pile diameter
2,000 mm
Max. pile depth (friction bar)
68 m
Max. pile depth (interlocking bar)
54 m
Rotary drive
Max. output torque
235 kN m
Rotation speed
5~27 rpm
Crowd system
Crowd force
210 kN
Line pull
210 kN
Stroke
15,000 mm
Winches
Main winch - line pull
250 kN
Main winch - rope diameter
32 mm
Main winch - max. line speed
70 m/min
Auxiliary winch - line pull
80 kN
Auxiliary winch - rope diameter
20 mm
Auxiliary winch - max. line speed
80 m/min
Mast inclination
Forward/Backward
5°/90°
Lateral
±3°
Main parameters
Chassis length
7,265 mm
Extended width
4,500 mm
Track shoe width
800 mm
Swing radius (backside)
4,360 mm
Transport width
3,542 mm
Transport height
3,576 mm
Base engine
ISUZU AH- 6UZ1X
Engine power
257/2,000 kW/rpm
Emission standard
COM 3/R96
Engine displacement
9.84 L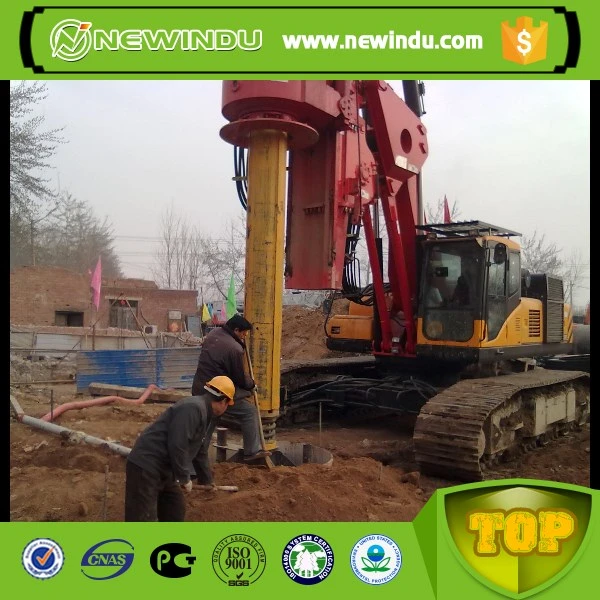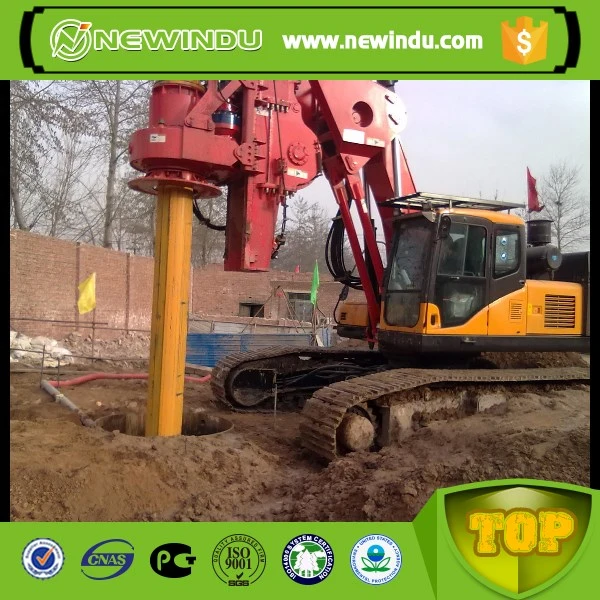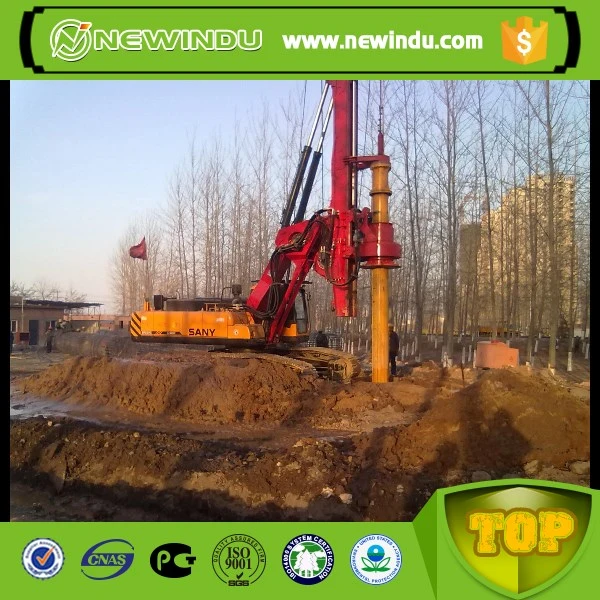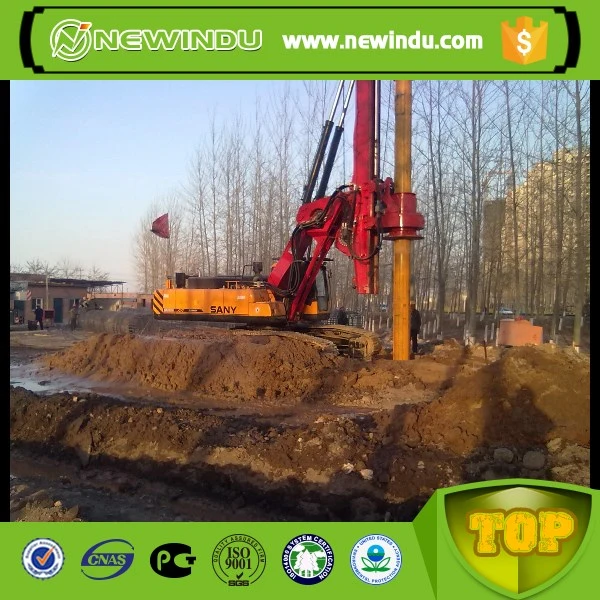 Our company