Hf360-20 Smaller Auger Piling Rig
HF360-20 crawler type rotary drilling rig adopts pressurized drilling mode, enabling rotary drilling depth is 16m. Matching the different specifications of drilling tools, pile hole diameter range up to 500-1500mm.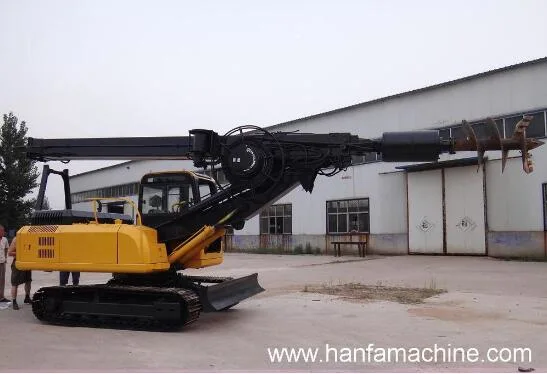 It has high drilling efficiency, and After construction, It can quickly move to next working site. Flexible, convenient and efficient, is a national high-speed rail construction-specific piling machinery equipment.
This machine is applicable to soil, clay, fill soil, silt, silt layer, and some strata contain pebbles, gravel; Widely used in high-speed rail trestle piles, slop shield piles, photovoltaic power station foundation pile, power grids, civil construction, new rural construction, municipal construction, landscaping and other projects.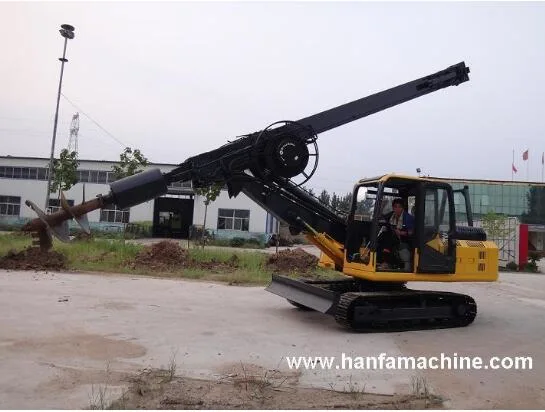 Features:
Flexible: The whole tonnage is small, simple operating, moving fast, convenient transition, etc features.
High returns: Small investment, quick gains, economic advantages can not be replaced.
Technology patents: Patent uses a unique technology to achieve a small torque but big power characteristics, thus achieve a small machine to drill big piling hole.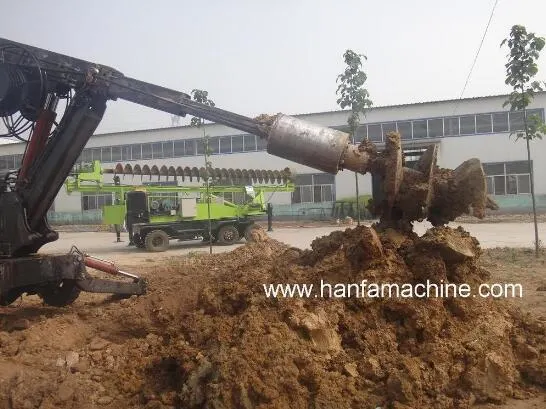 Technical parameters:
Model

HF360-20

Hole diameter

500~1500mm

Drilling depth

10~26m

Overall dimension

8.2x2.2x2.95m

Weight

16t

Track shoe width

400mm

Engine

Model

HUADONG6105

Power

110kw

Rotating speed

2200 r/min

Power unit torque

17000~22000 kn.m

Power unit rotating speed

30~50 r/min

Max.lifting capacity

150kn

Max. stroke

11~22m

Steel wire rope diameter

16mm

Rotating angle

360°

Walking speed

2~5 km/h

Max. Grade ability

25°