KG410 Hydraulic Crawler Mounted Rock Blasting Drilling Rig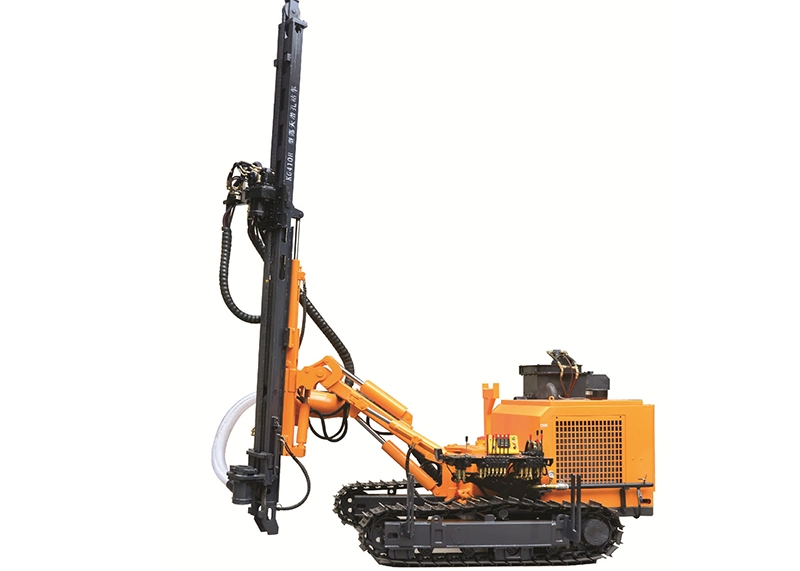 Application
The KG410 down the hole drill rig for open use is an improved device in compliance with national regulations in diesel-engine emissions. Equipped with Yuchai four-cylinder engine (China 3), the drill rig meets national standards for emissions and environment. The folding frame track, four-wheel drive and tramming motor of plunger piston improve the working pressure and climbing capacity, the expanded pith and lifting-arm hydraulic cylinder enable it to meet the requirements on extreme position. The double-motor rotation increases the rotary torque and revolving speed; and the lifting hydraulic cylinder and chain are expanded to promote the lifting force and reliability. The thickened profile folder is used for the housing, thus improving its level of intensity and rigidity, and the additional ring makes handling and lifting convenient.
The KG410H down the hole drill rig for open use is equipped with a dust collector, thus making operation more environment-fhendly and reliable.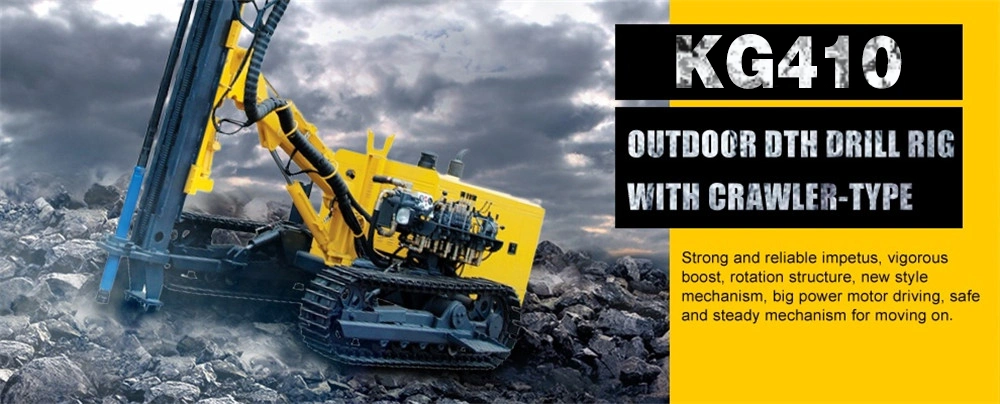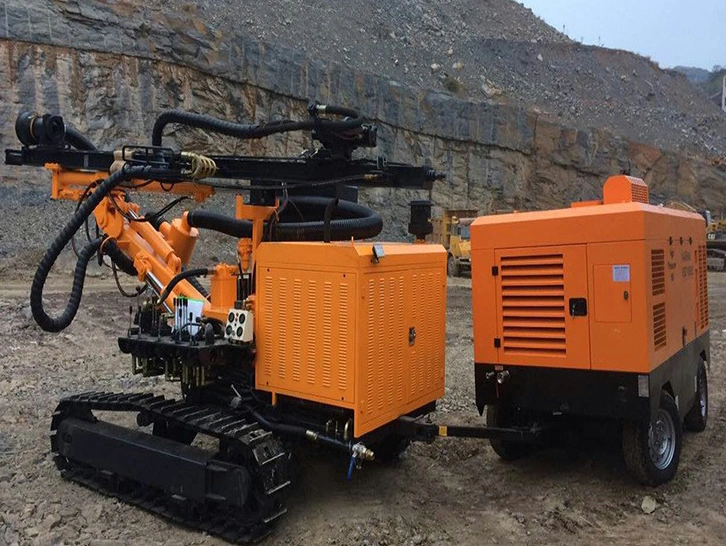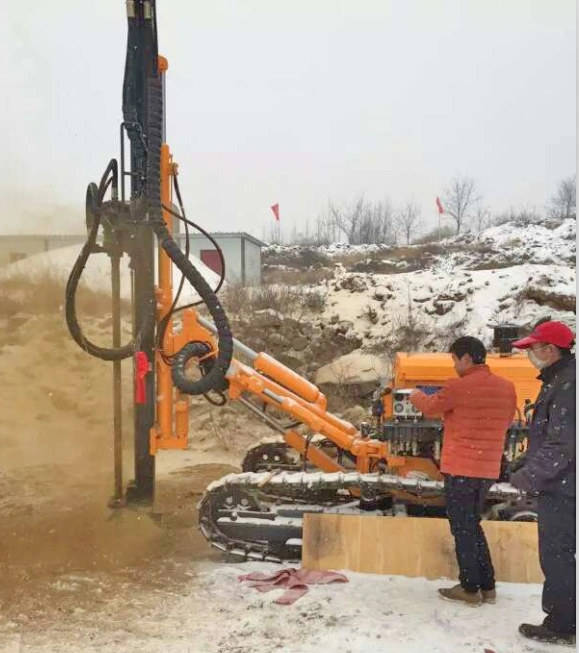 Characteristic
KG410 DTH Borehole Drill Rig Machine has optimized hydraulic system, drill arm components and
walking components on the basis of KG920 drill machine. The KG410 type machine has large engine power(4DKCG2-80 (58KW 2400r/min)), stronger grade ability, more reasonable drilling angle, higher rotation speed and propulsion speed, long motor life and better reliability.
Specification
KG410 drilling rig
Model
KG410
Rock rigidity
f=8-12
Diameter of hole
Φ90-115mm
Depth of economical drilling
25m
Rotation speed
0-120r/min
Rotation torque
1800N·m
Lift power
40000N
Feed way
oil cylinder-plate type chain
Feed distance
3980mm
Walk speed
0-2.2Km/h
Gradeability
≤30°
Ground clearance
280mm
Weight
4700kg
Size of drill machine
6000x2100x2000
Sliding carriage pitch angle
Blow 135°,up50°, total 185°
Sliding carriage swing angle
Left100°,right45°,total 145°
Sliding carriage suppling length
900mm
Power
YUCHAI 4DKC4G2-80
Drill pipe
Φ64x3000mm/76x3000mm
Air consumption
10-17m³/min
Max height of horizontal hole
2840mm
Min height of horizontal hole
350mm

Packing& Delivery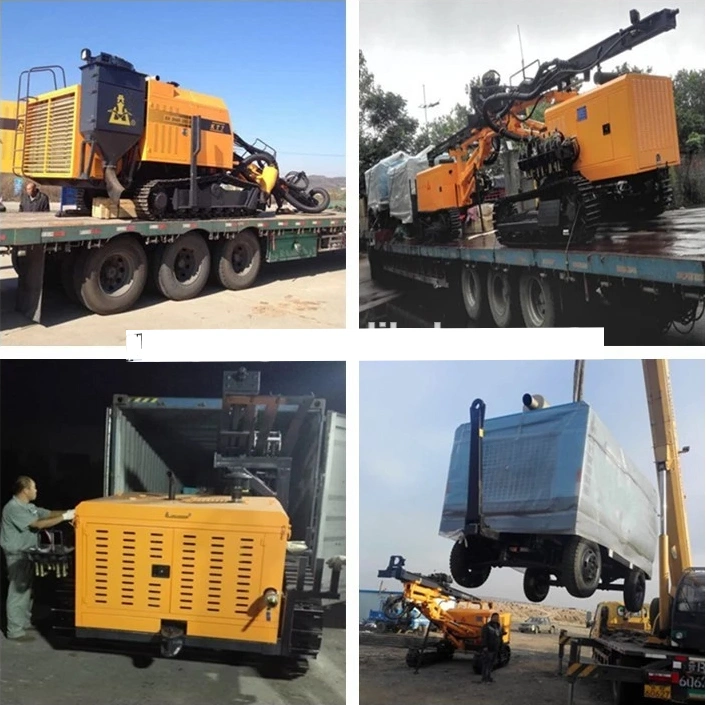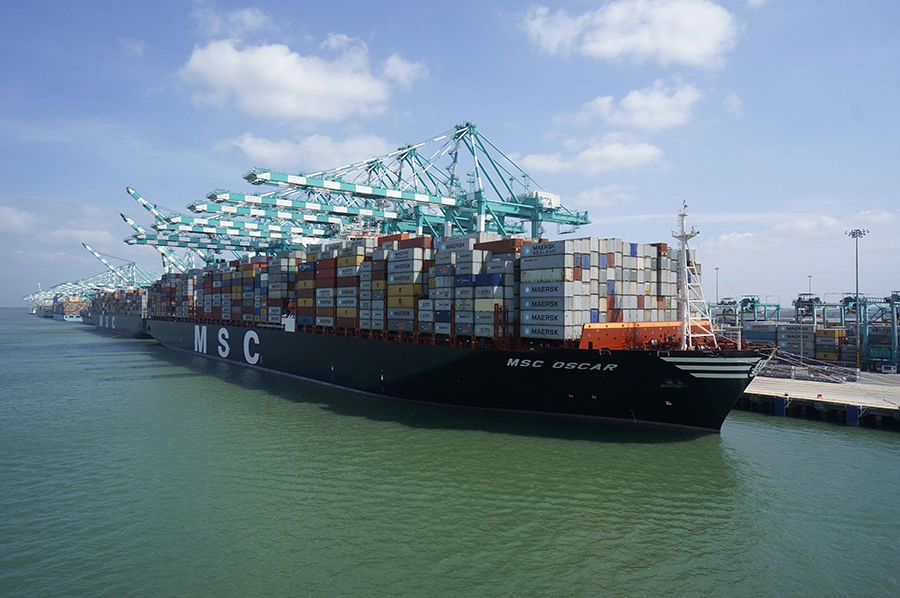 Service
In our after sales service system, We establish perfect control system strictly according to ISO-9000 series, in this system, technology date and problem solve solution and preventive measures will be provided in any maintain project, all the spare parts will be used in new OEM products with installation instructions, packing list, manufacturer's instruction, qualification and Warranty certificate.
We provide "one equipment & one case, endless service, namely the after sales service begin from the order confirmation, last for the working life of the equipment.